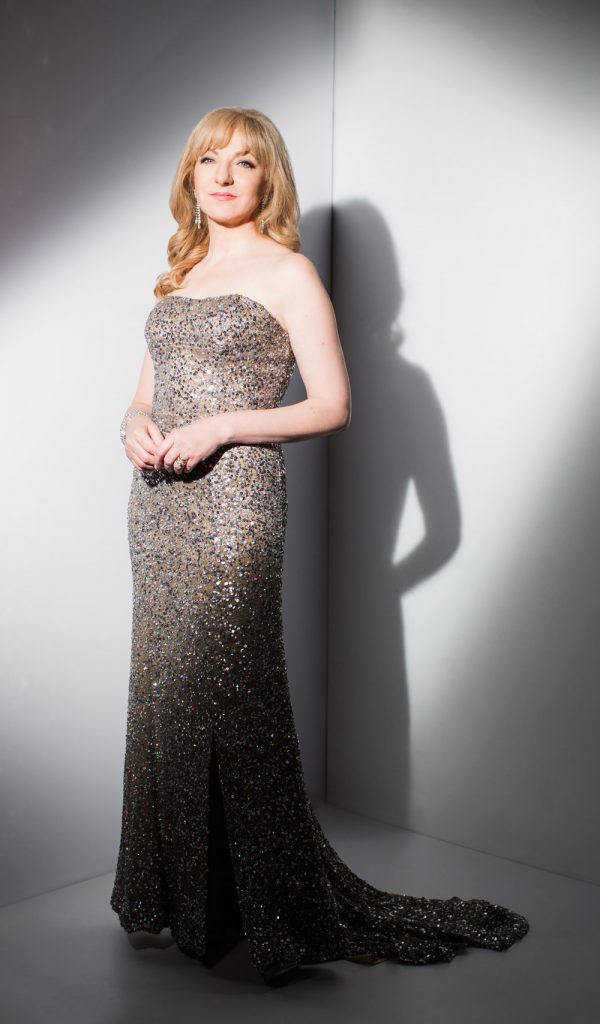 "It's a privilege and so rewarding to share what I've learned from years of performing in different genres and from working with some of the most eminent voice teachers, composers, conductors and directors."
While maintaining a dual career in singing and acting, Michelle is in demand as a voice teacher and coach, pedagogy, adjudicator, and leader of Master Classes and choral workshops.
She devotes time to an active and dynamic teaching career and has taught privately and as faculty member in musical institutions for more than 35 years in England, United States, Canada, Asia and the Middle East and is past President of the Calgary chapter of the National Association of Teachers of Singing and board member for the Canadian Voice Care Foundation .
Starting with the basic foundations of traditional "bel canto" classical vocal technique, her students study styles ranging from Baroque to Contemporary Art song, Folk song, Oratorio, Musical Theatre techniques; interpretation, languages, audition and competition preparation, monologue work, stage craft and the "business" side of show business! She also mentors the next generation of voice teachers.
Michelle teaches students of all ages and has extensive experience in vocal exam preparations (Beginner Grade 1 to Licentiate) for Royal Conservatory of Toronto; Trinity College Laban; Royal Schools of Music UK.
Her students have attended distinguished conservatories and music programmes worldwide and been prize winners in local and international contests. Many now enjoy singing careers in in Musicals, Opera, Cabaret and Pop, appearing in London's West End, New York, The Middle East, France and North America.
Michelle is an alumna of Sheffield University, B. Mus (Hons) and holds post graduate diplomas in operatic performance and art song from the Guildhall School of Music and Drama, London, and studied contemporary music theatre at the Banff Centre Canada.
---
Please contact me directly to book individual lessons, master classes, vocal and choral workshops and adjudication. I also offer lessons and coaching via Zoom, Skype and Messenger.
Miss Todd is DBS checked.
"In my singing lessons Michelle created a safe environment which allowed me to explore and develop my voice and feel utterly confident whilst doing so. She was more than a teacher, she really cared - creating opportunities and spaces for her students to perform and grow."
~ J.K. London, England
"Michelle Todd is an all around phenomenal vocal coach. From classical pieces to pop covers, and even to creating my own works, she has helped me grow in whichever direction I strived towards. She is extremely versatile in her teaching, and showed me very strong techniques, as well as how to use different colours of my voice for certain styles. She helped me discover the power in my voice, and gave me the freedom to reach those impressive 'money notes', both in the shower, and in the audition room. Michelle is a professional, personable and constant support and inspiration, that creates a truly incredible vocal mentor.  "
~ A.E. Toronto Canada
Performer, Songwriter
"Michelle is that rare combination of accomplished performer and dedicated teacher. Her sunny non-judgmental presence, her rich experience as a performer, and her wise technical input have been invaluable resources to me as a singer, which have in turn enriched my own offerings as a voice coach and facilitator."
~ P.A. Vancouver Canada
Performer, Coach, Voice Workshop Facilitator
"I studied with Michelle for 5 years. She has an amazing way of teaching and provided comfortable, encouraging and structured hourly classes that gave me the freedom I needed as a singer. She has remained a friend and support system by my side throughout my professional career. Her talent and technical knowledge make her an inspiring mentor to all singers who come her way. A beautiful talent."
~ S.A. New York U.S.A.
"I started having singing lessons with Michelle after getting a Merit at Grade 8. Three years later with her help and inspiration I achieved a distinction in my ATCL Diploma.
She is a wonderful teacher paying close attention to technique and detail and all with a great sense of fun."
~ M.B. Dubai, U.A.E.